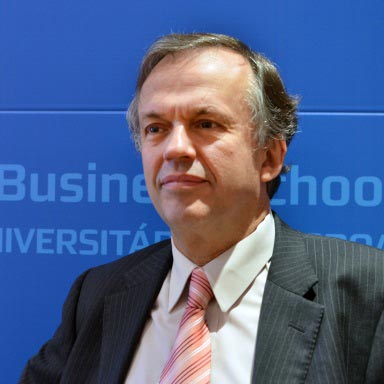 José Paulo Esperança
Chair of the Conference
José Paulo Esperança is the dean of ISCTE Business School (IBS). He is a full professor of finance and a former pro-rector for International Relations and Entrepreneurship at ISCTE-IUL, Portugal. He is the chair of Building Global Innovators, a technology transfer accelerator in partnership with the Massachusetts Institute of Technology Portugal and co-founder of AUDAX-IUL, an associated center focused on entrepreneurship and family business. He earned a PhD in economics from the European University Institute, Florence, with the title The Investment Decision by Service Multinationals. His research interests include entrepreneurship and small business financing, corporate governance and the impact of language commonality in international business.